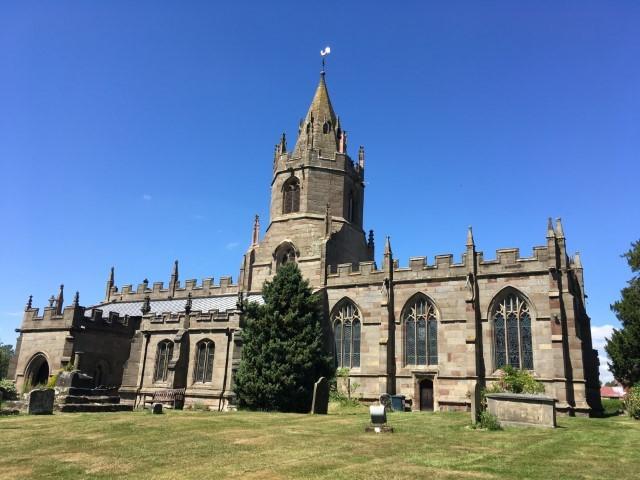 St Bartholomew's, Tong
School Visits
School parties (up to 20 children/ young people at a time)
are welcomed and are now available again.
---
Book a visit and let us know your special interests.
Here are some suggestions:
Christian worship

Terrible Tudors

Cavaliers & Roundheads

Shakespeare or Charles Dickens
Please see the Contact Us page if you would like to discuss the possibilities or to book a visit.
---
Events information:
Tel: 07970 869011
Parish Administrator:
(Weddings. Baptisms etc.)
Wendy Aykroyd
admin@shifnalbenefice.org.uk
Find us on Facebook:
If you have visited us, for whatever reason, we would really appreciate it if you would visit our Facebook page and leave a comment, review or a picture or two!
Facebook link
Would You Like To Support Us?
The Tong Vision for 2020 and beyond has a target to raise £500,000 over the next 3 years in order to fund urgent and
essential restoration work, and to ensure that all visitors and congregations can continue to enjoy this unique building!
If you can offer your support either financially, in-kind or otherwise, please contact Revd Pippa Thorneycroft (pippa.thorneycroft@icloud.com) or visit our JustGiving page by clicking the image, below.

At present there are no toilet facilities at Tong Church. For an organised tour and at weddings, baptisms and funerals as well as Sunday services, access to the Parish Hall (two minutes walk) is available. For concerts and fêtes we usually provide portaloos.
If you find it difficult to walk up the slope to church to attend services please let us know by sending someone ahead or Tel: 07970 869011 and we will provide assistance. We regret that we are unable to offer this support during the week for visitors.
St Bartholomew's Church, Tong is committed to Safeguarding and has adopted the National and Diocesan Safeguarding Policies. Our Safeguarding Coordinator is Lisa and she can be contacted on 07535 159421.