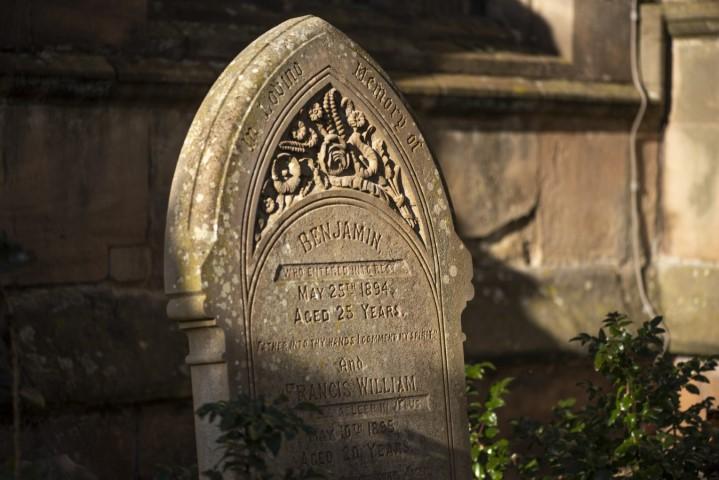 St Bartholomew's, Tong
Funerals
If you are faced with the sad business of arranging a funeral at Tong, it is best to talk to the Vicar sooner rather than later. Your chosen Funeral Director can put you in touch, or contact Wendy our Administrator on 01952 291532 ( limited working hours)
Each funeral at St. Bartholomew's is designed round the wishes of the bereaved and the Vicar will want to meet family members and hear as much as possible about the person who has died. The service can take place in church or at the crematorium or one followed by the other. In either case it will be a Christian service but that does not mean that pop songs cannot be included, nor that the words will be heavy and old-fashioned. We believe that there is a new life with God when this life has ended, so it is always hopeful as we commend the person into Eternity.
The advantage of having a funeral service in church is that it reflects the fact that death is part of the whole tapestry of our lives, albeit a very sad one. But in church there are many happy celebrations like Weddings and Christenings and Renewal of Vows and the gatherings of each Sunday. Nothing else takes place in a crematorium except funerals, though they serve a very useful function. Tong Church has celebrated and mourned and prayed and wept for over 600 years and visitors can feel that in the peace of its ancient walls. The church is open every day so that people can come in and assimilate its atmosphere and remember their loved ones whose names can be inscribed in the Memorial Book.
There is limited burial space in the churchyard, so only those with Tong connections through living in the parish for any length of time or attending church services regularly can be buried there, but that doesn't preclude a funeral service in the church, though normally a funeral takes place in the parish in which the deceased has lived. In any event, please ask!
There are strict rules about headstones in churchyards, and again it is best to talk to the Vicar about them before visiting a stone mason in order to avoid disappointment. No headstone can be placed before 6 months have elapsed since the burial, because of allowing the ground to settle.
Events information:
Tel: 07970 869011
Parish Administrator:
(Weddings. Baptisms etc.)
Wendy Aykroyd
admin@shifnalbenefice.org.uk
Find us on Facebook:
If you have visited us, for whatever reason, we would really appreciate it if you would visit our Facebook page and leave a comment, review or a picture or two!
Facebook link
Would You Like To Support Us?
The Tong Vision for 2020 and beyond has a target to raise £500,000 over the next 3 years in order to fund urgent and
essential restoration work, and to ensure that all visitors and congregations can continue to enjoy this unique building!
If you can offer your support either financially, in-kind or otherwise, please contact Revd Pippa Thorneycroft (pippa.thorneycroft@icloud.com) or visit our JustGiving page by clicking the image, below.

At present there are no toilet facilities at Tong Church. For an organised tour and at weddings, baptisms and funerals as well as Sunday services, access to the Parish Hall (two minutes walk) is available. For concerts and fêtes we usually provide portaloos.
If you find it difficult to walk up the slope to church to attend services please let us know by sending someone ahead or Tel: 07970 869011 and we will provide assistance. We regret that we are unable to offer this support during the week for visitors.
St Bartholomew's Church, Tong is committed to Safeguarding and has adopted the National and Diocesan Safeguarding Policies. Our Safeguarding Coordinator is Lisa and she can be contacted on 07535 159421.