Welcome
St. Bartholomew's is a rural Parish Church serving its
local community in Tong, Shropshire and also reaching out to many visitors from across the globe.
---
Covid 19 – the latest information.
We are open again for our regular services at the usual times. For those who do not wish to attend a service you can usually watch a video of the service, available from: St Andrew's Church, Shifnal web site: http://www.standrewschurchshifnal.org.uk/index.html
Or directly from the Church's YouTube channel: https://www.youtube.com/channel/UClmI-zjbFRp8A6VcAyp5mXA
---
A brief introduction
We would like to thank Mr John Moore, of the PICS Photographic Club for putting together this rather lovely slide show of photos showing off some of the charms and treasures of our historic church.
There is no narration to the video but if you have your speakers turned on you will hear some very appropriate background music, which is The Miners Prayer, played by the Grimethorpe Brass Band.
---
Welcome to St Bartholomew's Church
We hope very much that you will enjoy your visit to our website! You are also invited to visit us in person at our beautiful home in rural Shropshire.
You are most welcome whether you are a worshipper, pilgrim, tourist, or school party.
Quickly jump to a page using the links below or by selecting from the menu above.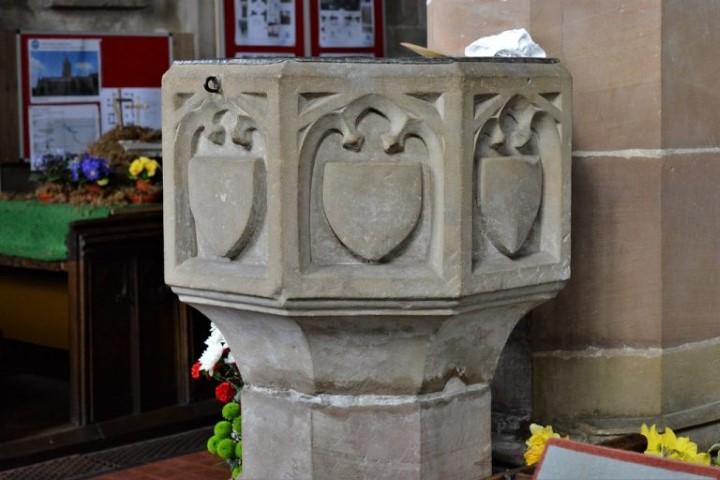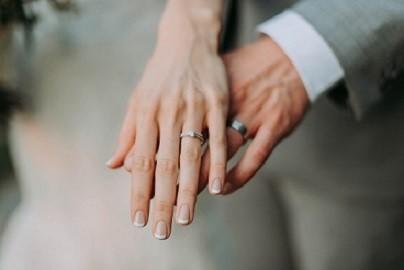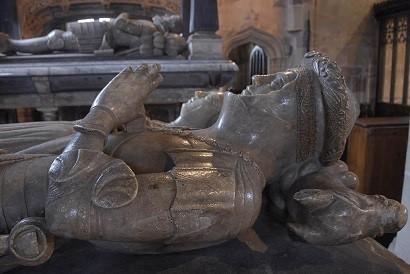 ---
Tong Church has a rich & fascinating heritage…
St. Bartholomew's Church at Tong is renowned as a 'treasure house' and its historical and architectural significance is well documented. The 19th century Shropshire antiquarian Eyton remarked on Tong: "If there be any place in Shropshire calculated to impress the moralist, to instruct the antiquary and interest the historian, that place is Tong." Today, the church is designated Grade 1 by Historic England, primarily because the present building has remained almost intact for over 600 years, with only one later addition, the chantry chapel called "the Golden Chapel" because of its rich colouring and magnificent fan-vaulting.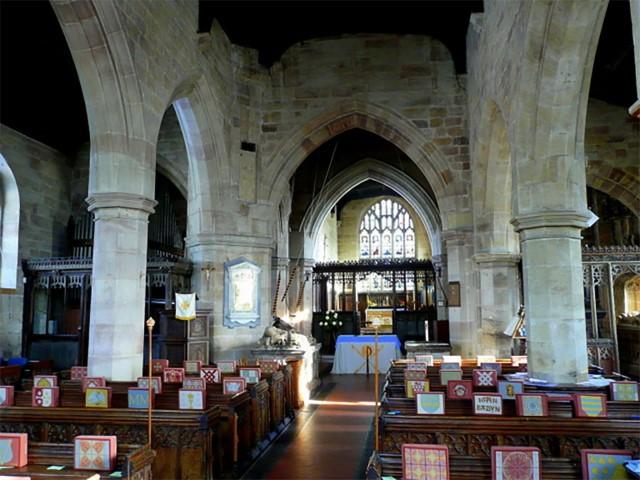 ---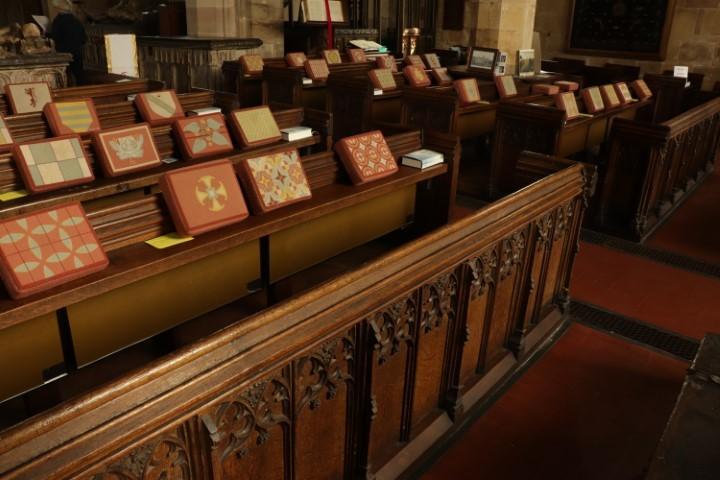 Tong Church has everything
But don't take our word for it. Join us on a tour of our beautiful church….
We are able to offer a conducted tour of our famous, beautiful church. This ancient building was dedicated in 1410, and is held to be one of the finest examples of a church built in perpendicular style in the country.
Our tour lasts for about an hour, during which time you will see the famous Golden Chapel, our unique collection of magnificent medieval tombs and carved effigies. You can explore our historical links with Charles Dickens, William Shakespeare and not forgetting little Nell!
And, not for the faint hearted, try a tour of the tower. You will see one of the largest bells in the country! Nowadays, due to Health and Safety concerns regarding the very worn spiral steps and extremely limited space we only let visitors up the tower at their own risk and make them sign a disclaimer, but Bell ringing enthusiasts are often still keen to visit.
Would you like to help us?
The Tong Vision for 2020 and beyond has a target to raise £500,000 over the next 3 years in order to fund urgent and
essential restoration work, and to ensure that all visitors and congregations can continue to enjoy this unique building! If you can
offer your support either financially, in-kind or otherwise, please contact Revd Pippa Thorneycroft.
pippa.thorneycroft@icloud.com
You can find us on Facebook: Tong Church
For our Just Giving link, please see below.
A big thank you to all our supporters! Particular thanks go to the following:

St Bartholomew's Church
Tong,
Shropshire
TF11 8PW
Minister In Charge:
The Revd. Preb. Pippa Thorneycroft
Tel: 01902 375523
Events information:
Tel: 07970 869011
Parish Administrator:
(Weddings. Baptisms etc.)
Wendy Aykroyd
admin@shifnalbenefice.org.uk
Find us on Facebook:
If you have visited us, for whatever reason, we would really appreciate it if you would visit our Facebook page and leave a comment, review or a picture or two!
Facebook link
Would You Like To Support Us?


You can donate to our JustGiving
Vision 2020 Project account.
JustGiving link
At present there are no toilet facilities at Tong Church. For an organised tour and at weddings, baptisms and funerals as well as Sunday services, access to the Parish Hall (two minutes walk) is available. For concerts and fêtes we usually provide portaloos.
If you find it difficult to walk up the slope to church to attend services please let us know by sending someone ahead or Tel: 07970 869011 and we will provide assistance. We regret that we are unable to offer this support during the week for visitors.