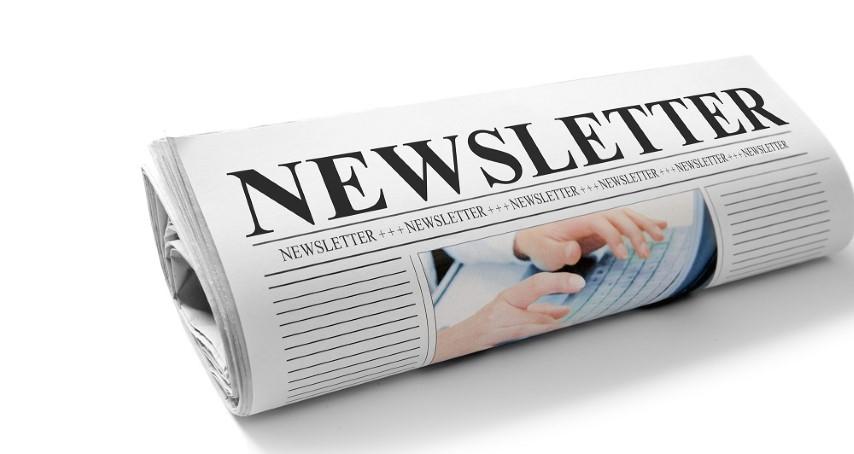 St Bartholomew's, Tong
Latest News
Covid-19 Our Latest Information
What we present here is based on our current understanding of the situation but please note that we have not yet had the position confirmed. If anything changes we will update this notice as soon as possible.
Following the recent introduction of the "Plan B" guidelines and restrictions, our understanding is that ALL visitors to church should wear face coverings unless exempt on medical grounds. Members of the congregation are allowed to sing during services and we ask that you keep your face covering on whilst singing.
We are open for our regular services as published on our church calendar. For those who do not wish to attend a service, you can usually watch a video of the service, available from St Andrew's Church, Shifnal web site: http://www.standrewschurchshifnal.org.uk/index.html
or directly from the Church's YouTube channel: https://www.youtube.com/channel/UClmI-zjbFRp8A6VcAyp5mXA
---
When visiting the church
When the church is open we welcome all visitors and hope you will enjoy the peace and beauty of our church again. You are at liberty to take photos.
Only the main door will be open with sanitiser available. Most of the pews will be roped off but two will be accessible to sit in.
Unfortunately all the hymn books, Bibles, tourist literature and toys will have been removed; the Visitors' Book too, and we especially hope that everyone will sign in on Facebook instead and leave any messages.
We ask all visitors to be very careful about what they touch and there will be anti-bacterial wipes available to wipe down for people who come after, but despite all these restrictions we hope you will enjoy all there is to offer.
---
February News, 2022
Please note: each month's news is prepared well in advance.
If events do not pan out as planned or anticipated we do not guarantee to have edited the news pages to reflect such changes.
You might also like to access the latest information on our Facebook page, accessible from this link.
---
Catching up from December:
The Baptism of Arabella Iris Jones took place on Sunday 5th in the main service which was a very happy occasion.
We saw a final piece of the jigsaw when the alabaster slab of Humphrey and Alice Vernon, which was previously in the north aisle, was bedded down nearer to Henry Vernon, Sir Humphrey's father, and Arthur Vernon, his brother, at the entrance to the Golden Chapel. Treasures of Ludlow completed the work with an oak rail to match the tops of the pews in the church. The couple look settled in their new home. Their coffins remain under the floor of the north aisle.
The Christmas services fluctuated in attendance numbers. The Carol service was poorly supported. This used to be the highlight of Tong's year but Covid apart, may have run out of popularity. Although we did not put on a Midnight service in 2021, over the last few years this has also had little support. However the Crib/ Christingle service at 4.00 pm was again popular, and Christmas Day was 'adequate' in numbers. It is difficult to ascertain whether the pandemic has affected all these things or whether we should be putting on something quite different. ( Answers on a postcard!)
Rest in Peace
On 8th January, Gwen Myerscough's funeral took place in Liverpool Cathedral where she has worshipped for 70 years, since her son, Fred, auditioned for a place in the choir. The other contestant for the coveted place was also about 8 by the name of Paul McCartney. Fred was the successful one and has sung in the choir for decades. How different would history have been if Paul had gained the place?
Gwen's ashes will be interred at Tong where she came to worship in the last couple of years before Covid, on what would have been her 108th Birthday, 6th April.
13th January, Mary Greive (80) at Telford Crematorium to be interred with her two sons, David and Leigh in Tong churchyard.
21st January, Beryl Bickford of Tong Norton, buried following a funeral service in church.
26th January, Lillian Joyce Polak-Barnes (96) Funeral at Telford crematorium.
Bell Ringing
Bell-Ringing at Tong For many years, decades even, Rex Edwards has been Tower Captain and has got a band together each month for the first Sunday service. He has re-introduced Practice Night ( until Covid) and organised the sounding of The Great Bell on all the occasions during the year when it should be rung. Man and boy, Rex has been a bell-ringer in the church and helped out in other towers too. We owe him a debt of gratitude and hope to be able to mark his retirement in some suitable way in the near future. Phil Murphy is taking over as Tower Captain and we hope new people will step forward to learn how to ring the bells. Tong is not the easiest place to learn but currently Shifnal tower is offering to train new recruits and the Kemberton tower is going to be a "training tower" as the bells there have just been re-hung and two more added to make a peal of eight. This project has been many years in the offing. Please contact me ( Pippa) if you would be interested at least to go along and see and I can make the introductions.
---
January News, 2022
Please note: each month's news is prepared well in advance.
If events do not pan out as planned or anticipated we do not guarantee to have edited the news pages to reflect such changes.
You might also like to access the latest information on our Facebook page, accessible from this link.
---
Tong Tours
During 2021 we were able to take some tours but mostly without the accompanying meals because of you-know-what. We are hoping for better footfall this year and more catering. The regular Saturday morning tours will start again in April on the first Saturday of each month at 11.00 . £5 per head for an hour's tour and a cup of coffee. Any group or organisation can book with Christine Deane (01902 741356) for a tour plus lunch or supper ( £14 per head) Afternoon Tea ( £12 per head). Or we can arrange for a meal for other occasions without a guide . Just ask.
Looking Backwards and Forwards.
In the main the British people have adapted, grumbling, to live with Covid and the rules and regulations it has engendered. Judging by some of the gravestones in the church and one of our largest tombs, there have always been plagues, just as in Biblical times. One gravestone records the death of John (2) Edwin (5) Thomas (4) Emma (11) Sarah, (4 months) Sidney ( age illegible) all in 1832. And the Stanley tomb tells of Edward's Stanley's wife and four daughters all dying at the same time in 1601. In these days, however, death has become separated from life. We think it is not part of our daily living because we are shielded from the reality of it. It is unusual for someone to die at home; more likely in a hospital, hospice, or Care Home, and it seems the Pandemic has made us hysterical. At all costs we must keep breathing and the NHS has been tasked with making it happen, however foolish or however aged the patients in their care. But even the doctors and nurses are not miracle workers and 2021 has chalked up daily all the Covid-related deaths. What they do not tell us is how many people would have died anyway of flu, heart attacks, strokes, accidents or suicides. As I contemplate 2022 I hope we will become less agitated and fearful and live each day courageously and looking outward. I believe life is to be lived and (metaphorically) lepers should be kissed and in so doing we may sacrifice our own lives. Young men and women did that in previous generations in fighting for our country, but we have lost that generous spirit taught in the Biblical commandment to love our neighbour as ourselves. I acknowledge the many individuals who have done just that in caring for neighbours, known and unknown during the lockdowns, but the prevailing mood now is wrapped up in the slogan "Keep safe". Does that mean "Don't do anything to jeopardise your life"? I don't subscribe to that, but then I am a follower of a young man who didn't save his own skin but was tortured and killed for living for the truth. Ah well – that's another story. "What is truth?" Pontius Pilate asked him. We'll ask Boris.
Pippa Thorneycroft
---
December News, 2021
Please note: each month's news is prepared well in advance.
If events do not pan out as planned or anticipated we do not guarantee to have edited the news pages to reflect such changes.
You might also like to access the latest information on our Facebook page, accessible from this link.
---
Much ink has been spilled over the future of the church buildings up and down our land, a feature of our landscape since Saxon times. In the beginning of Christianity there weren't such things, since the Middle Eastern climate meant people could meet out of doors. We know St. Paul would gather the believers near the gates of a city or beside a river when he was travelling about. There, other interested parties could join the crowd and listen to the teaching. For the settled communities of believers, they met in people's homes until persecution drove them far and wide and often underground.
The first religious buildings in this country were the monasteries to house men, and later, women, who had dedicated their lives to God and wanted to live a communal life. They probably constructed their own huts initially and shared meals and worship in a central hall. Henry Vlll had most of the later monastic buildings destroyed, seizing all the communities' wealth, but as in Tong, the church remained, though the college was decimated. Since then as Christianity has waxed or waned, further churches have been built to suit the spirit of the age. Few were erected in Georgian times, but a great many in the Victorian era to house an increasing population in the towns and cities.
Today we have too many buildings with too few worshippers and not enough priests to look after them and even if there were, there isn't the money to pay them. There are no funds for churches or clergy from the government. All finance to keep buildings watertight and warm as well as to pay the clergy, their houses and their pensions has to be raised by the dwindling congregations and some legacies from previous generations. So where do we go from here?
There is no one answer. Already some churches are cared for by the Churches Conservation Trust, like St. Mary's in the middle of Shrewsbury, St. James's in Stirchley, or St. Mary's Patshull, but they have limited funds to take on any more. St. Mark's in Chapel Ash, Wolverhampton was turned into offices many moons ago. Some have been sold for houses, thougb the ones that are set in the middle of burial grounds are not to every purchaser's taste. Some have been adapted as Village Halls or concert/exhibition venues. Some have been taken over by other faith communities. In past generations redundant buildings would have been left to fall down and become ruins, but the Conservation bodies like English Heritage would not permit the Church authorities just to walk away and let the roof cave in. Anyway, what about the endangered bats in the belfry?
There is no one answer. It would be a shame to close many of our buildings which are treasure troves of history, artistry, campanology as well as being havens of peace, the walls having absorbed generations of prayer. They should all be open and if vandalised, their future would be sealed anyway. I would not want to go down the route of handing them over to the government as in France because most French village churches are in poor repair and seemingly unloved. It is a wonder that so many churches in Britain are kept as beautifully as they are, though small villages are now sorely pressed to maintain a church in each community, and the clergy who have to care for a dozen or more separate congregations, as well as their church councils are worn to a frazzle with admin and little reward in terms of teaching the faith to the next generation.
However, persuading a village to let go of its church is guaranteed to cause friction even if most community members only want to see their daughter married there or themselves buried in the churchyard. For villages of fewer than 2000 souls, maybe the answer is a modest levy on each household as part of the privilege of living in a rural community, such as would raise enough to keep the roof on, the gutters clear and the interior clean and dry for the occasional Christening, wedding or funeral for which a priest could be paid from elsewhere to officiate. At least that way, should there be a great Christian revival, the buildings will be there ready and waiting to accommodate worshippers and take off again adapted to the needs of a new age.
---
November News, 2021
Please note: each month's news is prepared well in advance.
If events do not pan out as planned or anticipated we do not guarantee to have edited the news pages to reflect such changes.
You might also like to access the latest information on our Facebook page, accessible from this link.
---
Ride and Stride and church tours
Ride and Stride – John and Pippa cycled round ten of the churches in the Wrockwardine Deanery and covered over 26 miles for the Shropshire Historic Churches Trust. Any late donations will be gratefully received! It is always interesting to see what other people have done in their historic buildings.
Church Tours – During September we put on extra historical tours for the Heritage Open Days which were well attended. Many thanks to Robert Parry who shouldered the bulk of the tours and also to Christine Deane who provided refreshments. The Feedback forms were full of praise.
There will be no further 'drop in' Saturday morning tours until April , but tours ( and food) can still be booked by contacting Christine Deane on 01902 741356. For these we like about 10 people.
---
From the Express and Star
Fred Woods has been making perfect casts of the bullet holes left by the troops in the walls of St Bartholomew's Church from during the Civil War. It was a bloody conflict between Crown and Parliament and as Tong Castle was at that time owned by a Parliamentarian, it was those troops storming the building with the Cavaliers on the inside.
Fred's idea is to be able to get these moulds into schools as they learn about the Civil War. Not counting the 12lb granite cannon ball, now displayed in an armour-plated case, there are holes from shot both inside and outside the church of all sizes and shapes. Fred has sourced the appropriate sized bullets for youngsters to be able to see which size made which hole. If a school cannot bring the pupils to church, Fred can send or deliver a set to the school.
Also on display are accurate moulds of some crusader crosses on the remaining piece of wall from the twelfth century church. It is thought that the crusaders couldn't enter the church with their swords, so they stood outside the then east end and made the sign of the cross with their sword, praying for success in battle.
---
A CHRISTMAS FAIR will be held at ALBRIGHTON METHODIST CHURCH for funds for St. Bartholomew's on SATURDAY 20th NOVEMBER
Tombs – At the PCC on 11th October, it was decided that the 6 main tombs (5 with alabaster effigies and 1 with stone) should be cleaned and conserved by a professional. Before this can be put in hand, a report on each has to be obtained at a cost of approximately £600 per tomb. As the tombs are unique, we feel we cannot let them degenerate further as people come from all over the country to see them.
The diocesan finance team has offered each parish a credit note for one month's parish share. We agreed that we would like to give this money to a parish that struggles far more than we do to pay its share.
Heating has been on Tong's agenda for about 30 years but it is very difficult to decide which is the best, greenest and likely to be most long-lasting and economical to run. So it was agreed, albeit not unanimously , to secure an independent professional survey to give us answers before we commit any more money to the project. The cost of the report will be £980.
How about we ask people to sponsor a foam pew cushion for the pew they sit in? The old bits of carpet are tatty and a little more comfort wouldn't go amiss!
St. Bartholomew's Carol Service will take place on Sunday 19th December at 6.30 pm.
The Crib and Christingle service will be at 4.00 pm on Christmas Eve and the Christmas Day celebration at 10.00 am. There will be no Midnight service at Tong, nor a service on Boxing Day.
---
Would you like to help us?
The Tong Vision for 2020 and beyond had a target to raise £500,000 over 3 years in order to fund urgent and
essential restoration work, and to ensure that all visitors and congregations can continue to enjoy this unique building! If you can
offer your support either financially, in-kind or otherwise, please contact Revd Pippa Thorneycroft ( pippa.thorneycroft@icloud.com ) or
the Vission2020 "Support Us" page on this web site, or visit our JustGiving page by clicking on the image, below.

A big thank you to all our supporters! Particular thanks go to the following:

Events information:
Tel: 07970 869011
Parish Administrator:
(Weddings. Baptisms etc.)
Wendy Aykroyd
admin@shifnalbenefice.org.uk
Find us on Facebook:
If you have visited us, for whatever reason, we would really appreciate it if you would visit our Facebook page and leave a comment, review or a picture or two!
Facebook link
Would You Like To Support Us?
The Tong Vision for 2020 and beyond has a target to raise £500,000 over the next 3 years in order to fund urgent and
essential restoration work, and to ensure that all visitors and congregations can continue to enjoy this unique building!
If you can offer your support either financially, in-kind or otherwise, please contact Revd Pippa Thorneycroft (pippa.thorneycroft@icloud.com) or visit our JustGiving page by clicking the image, below.

At present there are no toilet facilities at Tong Church. For an organised tour and at weddings, baptisms and funerals as well as Sunday services, access to the Parish Hall (two minutes walk) is available. For concerts and fêtes we usually provide portaloos.
If you find it difficult to walk up the slope to church to attend services please let us know by sending someone ahead or Tel: 07970 869011 and we will provide assistance. We regret that we are unable to offer this support during the week for visitors.